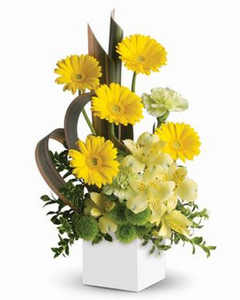 Bright Mini Box Arrangement
Send smiles across the miles. This artful box arrangement of sunny yellow blooms is specially designed to warm hearts and brighten days!
Flowers are subject to seasonal and regional availability. In the event that any of the flowers are unavailable, the florist will substitute with a similar flower in the same shape, style and colour. Stem count, packaging and container may vary.